Annual CNSV Dinner Meeting: Success Through Adversity – A CEO's Story of Entrepreneurship
Thu, Jun 2 2016, 6:00 pm – 9:00 pm PDT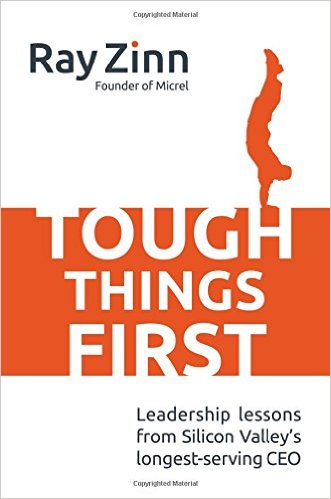 ---
"Adversity is like manure; it stinks, but it helps you grow."
This is a key passage in Tough Things First, the entrepreneur and leadership manifesto by Ray Zinn – who started semiconductor company Micrel by personally guaranteeing startup debt financing instead of relying on venture capital.
Ray went blind weeks before his company's IPO, yet led it for another 20 years while facing-off two activist investors seeking to sell the company.  In addition, Micrel was profitable 36 of its 37 years on a GAAP basis.
Zinn will be speaking about the entrepreneur's journey, what makes an entrepreneur thrive, and how to deal with the ups and downs of building an enduring business.  He will also talk about humanistic leadership, the essence of human happiness, and how these attributes guide an entrepreneur to be a leader by covering these topics:
Launching without VC money: Why independence is important to a business leader
Cash is king: The discipline of cash feels like adversity, but it is a safety net
Learning to love the things you hate: Overcoming your own procrastination
Thinking outside the box: How the wafer stepper was invented, and then sold to Texas Instruments before it was fully designed
Ray will have some of his Tough Things First books available for purchase and signing.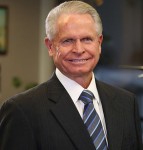 About the speaker,  Ray Zinn
Raymond D. "Ray" Zinn is an inventor and entrepreneur, and was the longest serving CEO of a publicly traded company in Silicon Valley.  He is best known for creating and selling the first Wafer Stepper (an industry standard piece of semiconductor manufacturing equipment), and for co-founding semiconductor company Micrel (acquired by Microchip in 2015).  Micrel provided essential components for smartphones, consumer electronics and enterprise networks.
Ray served as CEO, Board Chairman and President from Micrel's inception in 1978 until his retirement in 2015.  His philosophy on people, leadership, humanistic management and the ethics of corporate culture are credited with Micrel's nearly unbroken profitability. Zinn holds over 20 patents for semiconductor design, and he mentors entrepreneurs in his retirement.  More info is available here.
---
Location: Turmeric Restaurant
141 S. Murphy Ave., Sunnyvale, CA 94086
View Map & Directions