Carmakers take to the air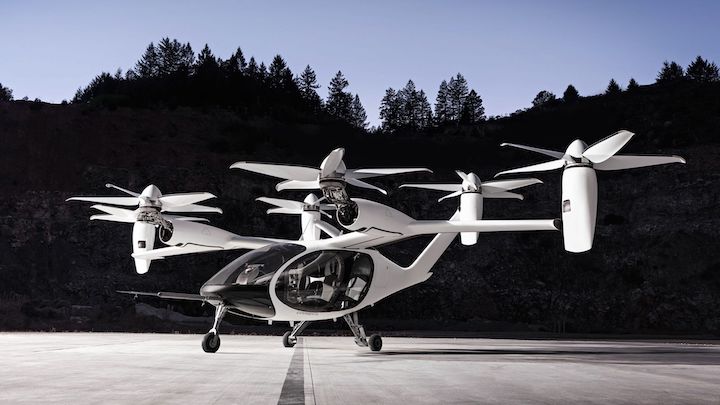 by Joann Muller,  Axios Navigate
Friday, Jan 17, 2020
If you've been skeptical about flying taxis, consider this: Toyota and Hyundai, two of the biggest, most powerful automakers on the planet, seem to be taking them very seriously.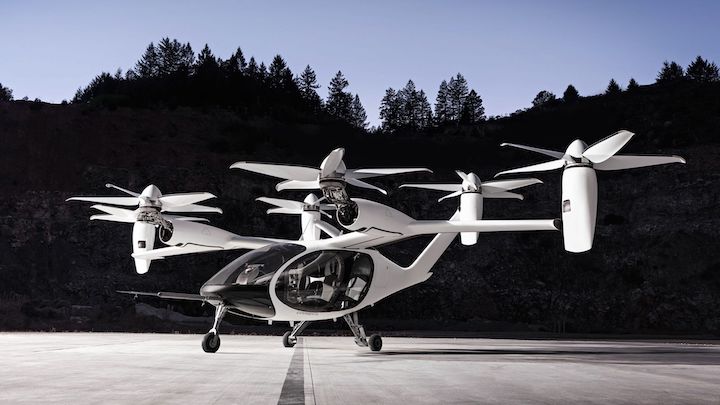 Joby Aircraft's urban air taxi concept. Photo: Courtesy of Toyota
What's new: Toyota just invested $394 million as lead investor in a $590 million Series C financing round in Joby Aviation, a Santa Cruz, California-based developer of electric air taxis.
It's not out of the blue. Toyota AI Ventures, the automaker's venture financing unit, was a previous investor.
Joby has now raised a total of $720 million, making it the best-funded of all companies developing electric vertical takeoff and landing vehicles (eVTOLs).
And Toyota plans to be an active investor.
Executive VP Shigeki Tomoyama will join Joby's board of directors and the company will share its expertise in manufacturing, quality and cost controls to bring Joby's aircraft to market.
Toyota's announcement comes barely a week after Hyundai made a splash at CES in Las Vegas with its own air taxi concept and a partnership with Uber to bring it to market.
The bottom line: Automakers are confronting serious challenges to their core business — congestion and climate change mean there's a limit to how many cars and trucks they can put on the road. As they experiment with new forms of future mobility, they might as well look to the skies.