NBA champ Warriors to stream live VR version of season opener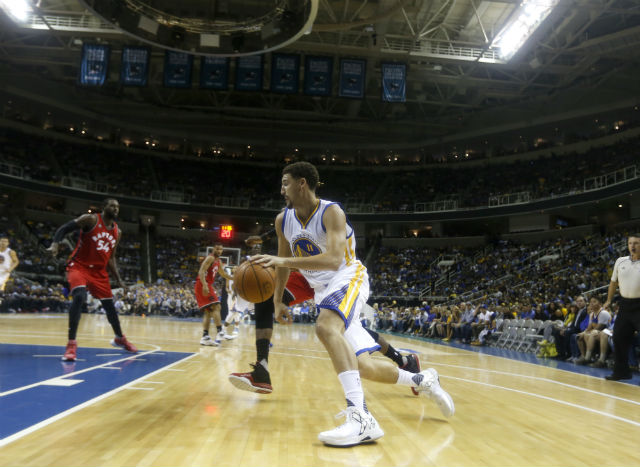 Tuesday, Oct 27, 2015
If you're dying to attend tonight's season opener for the Golden State Warriors but can't make it to Oracle Arena, you could still be able to catch some courtside action virtually.
The Warriors game with the New Orleans Pelicans will be the first-ever NBA game that will be streamed live in virtual reality. Fans can tune into the game for free from the comfort of their couch via one of Samsung's latest smartphones paired with one of its corresponding Gear VR headsets.
Those wearing the headset will be able to see a 180-degree view of the action from within Oracle arena. Fans can also tune in before the game to virtually experience the team's championship ring ceremony with NBA Commissioner Adam Silver.
The system the Warriors are using to capture the virtual reality video and stream it over the Web is from a company called NextVR, which is based in Laguna Beach. NextVR, which counts Warriors co-owner Peter Guber among its investors, has previously streamed virtual reality videos of a NASCAR race, the U.S. Open golf tournament and a Coldplay concert.