Microsoft closes $26.2 billion purchase of LinkedIn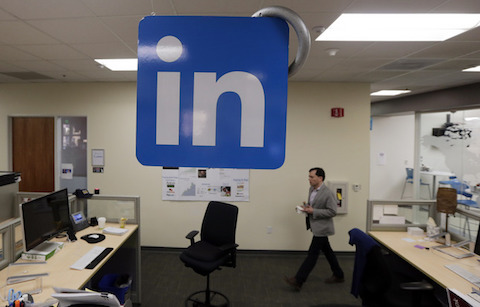 Monday, Dec 12, 2016
Microsoft's $26.2 billion purchase of LinkedIn is officially a done deal.
The two tech firms on Thursday announced that the acquisition has been completed, marking the close of Microsoft's largest purchase to date and its biggest bet on social networking yet.
"Today I am even more enthusiastic about the common mission and sense of purpose we share, the similarities in our cultures, and the added value we can create for LinkedIn members, to help professionals transform how they work, realize new career opportunities and connect in new ways," Microsoft CEO Satya Nadella wrote in a post on LinkedIn.
Nadella said the tech firm plans to integrate LinkedIn into some of its products. Consumers will be able to write up a resume in Microsoft Word, for example, and then discover and apply for jobs on LinkedIn. Online video tutorials on LinkedIn will be available on Office 365 and Microsoft Windows.
In a note to LinkedIn employees, the Mountain View tech firm's CEO Jeff Weiner told workers that the company's daily operations and mission will remain the same.
"Our members still come first. Our commitment to privacy and security will not change. And our partners are still core to our business. We'll continue to remain focused on growing LinkedIn and creating value for our members and customers," Weiner wrote.
Microsoft's plan to purchase LinkedIn didn't go off without a hitch, however.