5 Tips to Protect Your Business From Hackers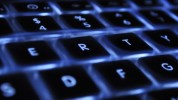 Wednesday, Apr 8, 2015
Last year will go down as the year of the security breach.
Reports of attacks and breaches made headlines across the world as many companies learned firsthand the damage a high-profile breach can inflict on a brand. Of the several lessons learned, the biggest may be that security needs to be top-of-mind for any online business — regardless of size.
In fact, small companies stand to lose the most because they typically lack the dedicated security staff and expertise of a business ranked in the top half of the Fortune 500. While breaches at smaller companies may not make the headlines — if they're detected at all — the sheer number of small e-commerce sites in operation is just too tempting for hackers to ignore.